Mar 31,2023
15 Top Ranked Best Learning Management Systems 2023 (LMS of the Year 2023)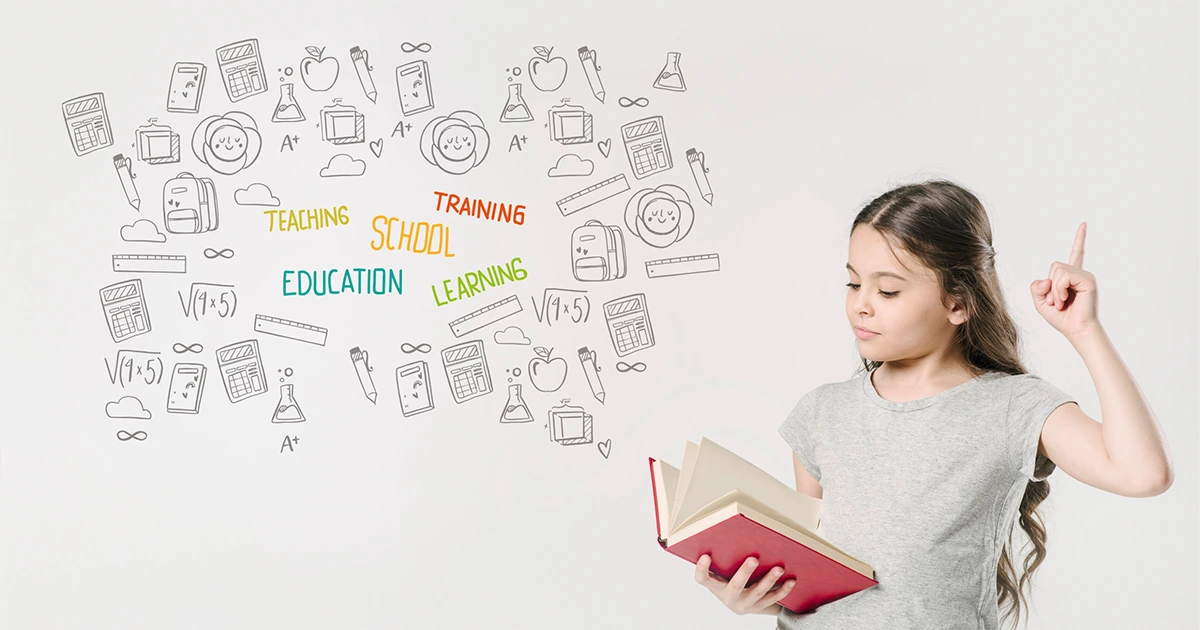 15 Top Ranked LMS Software Applications 2023
Learning Management Systems is a software application where, the users can make their courses, assignments and tests and track and report the results. The files can be used or uploaded in the form of Word, pdf, or video which can be easily accessed through mobile devices or computers. LMS software 2023 helps to optimize the training programs and get measurable training results to overcome all the challenges. A compiled list of the 15 top ranked best Learning Management Systems 2023 vendors in the e-learning market is briefly described below,
Best Free Learning Management Systems for 2023
1. e-khool LMS
e-khool LMS, Artificial Intelligence-based LMS software is one of the best online Learning Management System software that makes e-learning programs effective and well productive. e-khool LMS provides an online learning platform for academicians to undergo interactive online live classes and facilitates presenting the prepared tests to educational institutions. It offers good supportive technology to all its partners to record the track and back it up to give attention to its users with less distortion.
2. iSpring Suite Max
iSpring suite max is a full-featured system that focuses on e-learning solutions enhanced with sophisticated e-learning contents in PowerPoint presentations with a familiar WYSIWYG interface and is very easy to use. It follows a modularized approach with different tabs for different training functions. iSpring consists of assessment quiz makers, simulation tools for dialogues and video and audio editors.
3. Docebo LMS
Docebo LMS is considered as one of the best e-learning solutions in the world. Docebo LMS is a multi-product learning system and is used by large enterprises all around the world to develop a training culture within the organization and provide solutions for any learning challenges. Docebo LMS targets to implement a fully engaged Learning Management System for enterprise learning using a cloud-based platform with user-friendly techniques.
4. Edmodo LMS
Edmodo LMS is one of the best cloud-based Learning Management Systems in the world that supports sharing content, virtual classroom, unlimited storage and various communication under collaborative work where it allows everyone to share their study materials. Edmodo provides places to train mentors to effectively use their classrooms by scheduling, assigning, tracking and storing data in one place.
5. SAP Litmos LMS
SAP Litmos is a cloud-based Learning Management System (LMS) that offers a training platform for almost all training programs in various countries and different languages. Using Litmos LMS, users can experience mobile and social learning with unified virtual classrooms. Litmos LMS is used to provide training to various departments such as managers, sales, team leaders and HR teams around the world. It also supports learners with all abilities to get personalized content, courses and study materials anytime, anywhere on any accessible device.
6. Adobe Captivate Prime LMS
Adobe Captivate Prime LMS is one of the best cloud-based LMS platforms powered with Artificial Intelligence for training recommendations to get personalized learning experiences. It allows users to effectively manage end-to-end training programs among educational institutions, employees, corporate trainers and teams. Adobe captivates prime LMS aims to deliver an enjoyable and strengthened learning ecosystem with engaged skill gaps.
7. Absorb LMS
Absorb LMS is one of the best cloud-based online Learning Management systems passionate about providing better learning to all educational institutions, small to large-scale industries and various course trainers to boost the productivity of the organization. Absorb LMS is a SCORM-based learning system that supports HTML5 and xAPI contents that allow users to quickly import and get up the existing courses easily. The courses in Absorb LMS are categorized into three types created, imported and content libraries.
8. Mindflash LMS
Mindflash LMS is one of the easy online training learning systems with cloud-based learning management solutions. Trackstar learns e-learning platform aims to deliver easy and simple solutions to train users from educational institutions, employees from small or large-scale organizations and trainers in various fields.
9. Talent LMS
Talent LMS is a SaaS-based solution that aims to provide easy learning for all the students of educational institutions and modernize organizations for onboarding new employees and training team workers. It includes various course management systems, gamification and delivery of training courses with multiple learning supporting facilities.
10. eFront LMS
eFront LMS is the best unique Learning Management System designed to provide training for various online courses with advanced security and customized learning environments. It is a cloud-based LMS platform that supports complete course-building opportunities with interactive HTML and with advanced features such as sill gap testing, gamification, assessment engine, content reusers, e-commerce and straightforward navigations. efront LMS provides flexible and special control to access its applications using API technologies.
11. Dokeos LMS
Dokeos Learning Management System (LMS) is the best user-friendly SaaS-based LMS system and is highly used to provide training for employees from manufacturing industries, health care, various educational institutions, financing, etc. Dokeos LMS is an ideal application designed for integrating training contents into the modules thus getting a personalized training experience.
12. 360Learning LMS
360 learning is one of the user-friendly, simple, highly interactive and easily appealing Learning Management systems (LMS) where users can create their own courses upload their study materials, generate assignments, frame questions, notes, videos and audios. The cloud-based platform acts as a great way to transfer and share knowledge using onboarding new employees, course training programs, professional development skills, etc, in one place.
13. Dokeos LMS
Dokeos Learning Management System (LMS) is the best user-friendly SaaS-based LMS system and is highly used to provide training for employees from manufacturing industries, health care, various educational institutions, financing, etc. Dokeos LMS is an ideal application designed for integrating training contents into the modules thus getting a personalized training experience.
14. Trainual LMS
Trainual LMS is a less expensive cloud-based Learning Management System that provides employee onboarding and training solutions for small, medium-sized and large business enterprises. It offers organizations, industries and various educational institutions to store the policies and procedures in a single place which helps to organize knowledge and training in a centralized form.
15. ProProfs LMS
ProProfs training maker LMS is one of the easiest online Learning Management Systems which acts as a built-in training tracker software that allows users to collect various data on learning or training progress and report on a real-time basis. Using ProProfs learning can be made simple by forming groups and subgroups thus promoting different roles, permissions and policies to administrators. The details of multiple users can be easily uploaded in excel sheets to enable easy self-enrollment.
16. EdApp LMS
Edapp is a mobile-based Learning Management System that helps to deliver high-performing online training programs to get effective learning. Edapp LMS is designed as an integrated authoring tool engaged to deliver all the courses directly to users' devices. The cloud-based software solution progressed with advanced LMS features such as live chat options, offline access, synchronous self-paced, gamification, AI multi-language support systems and many more to train users to perform effectively.
---