How can we support you?
We, e-khool assist our clients at every time. It includes assistance in planning, installation, training, troubleshooting, maintenance and upgrading. We provide live phone support, online chat, email support, social media and technical support to our clients. Our team of client support convey high-quality service to guarantee your success.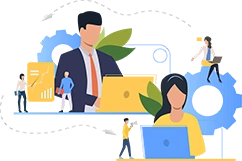 Clients support
---
Technical support is a service provided to help our clients to resolve any technical problems that they may have with a product or service.
We offer 24/7 technical support
Quick Response
Provide clear clarification regarding any technical doubts
Clear Communication
Improve customer interactions
Provided a way to get feedback to fulfil their requirements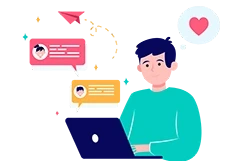 End user support
---
The specialists of our support team identifies the issues and queries of end user very accurately and quickly to solve the technical clarifications through
Telephone inquiries
Respond to emails and whatsapp
Clear communication skills
Guide them to install software packages and respond to queries regarding network systems.