January 01, 2023
30 Must Have Features of Learning Management System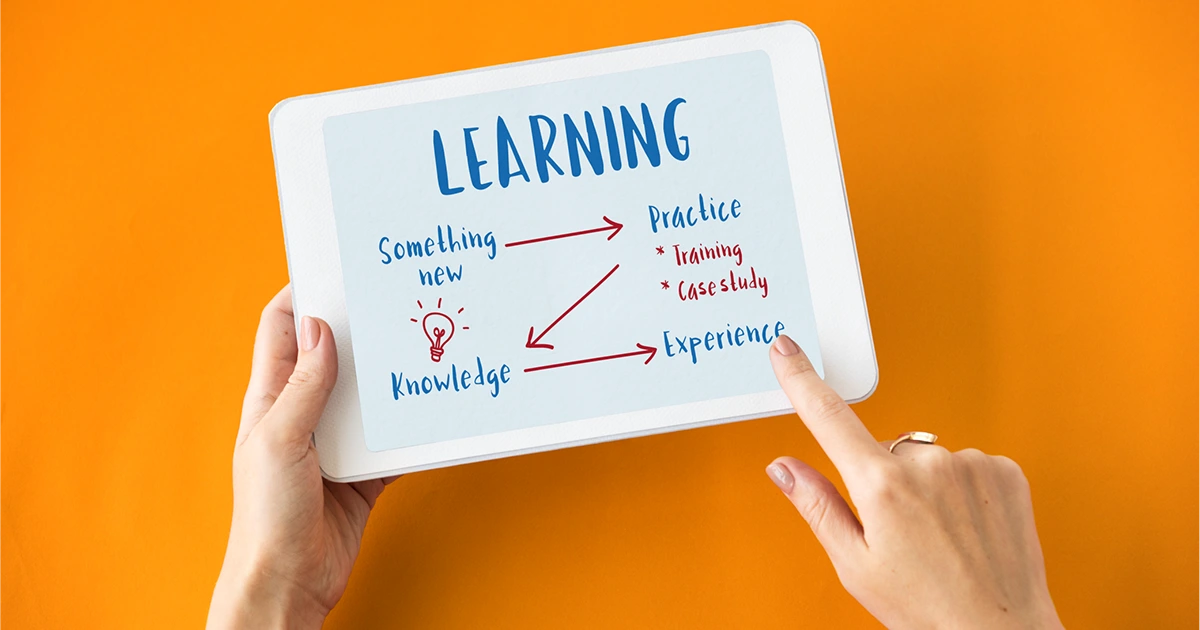 A Learning Management System (LMS) is considered a powerful knowledge storehouse of an organization. LMS is an extremely powerful software solution used to solve a variety of needs towards innovations and creativity. In simple terms, it allows users to create, track, deliver and report the different learning courses and training programs. An LMS streamlines courses by minimizing the time used on manual tasks and enables users to create, manage and track training at one place.
Features in LMS
Before choosing a suitable online learning platform, it is important to analyze how you are planning to deliver your training programs. Hundreds of LMS platforms are available in markets with different features and potentials. For example, the software as used in university LMS is different as compared with corporate LMS software. The modern LMS platforms have various functionalities which help learners to get fruitful learning experiences. Thus, compare the corresponding features of an LMS based on your organizational needs.
Top 30 essential LMS Features
Learning Management Systems (LMS) gives strength to integrate courses and training programs with modern technologies. LMS software must have features to create courses, admit learners, track and report the progress to the organizations. Some of the widely used LMS functionalities currently used by organizations that help to answer your search are,
1. Course development
All modern LMS permit users to create and deliver online courses to bring out their own creative contents. Course creation tools help users to streamline the process.
2. Integrations
Integrations in a learning management system (LMS) are the ladder between different external software applications and online learning platforms. An LMS should be designed in a way to integrate easily with various platforms for online content developments, data supplement, talent management, teleconferencing and media evolution.
3. Customization
LMS is considered an integral part of the organization. It is important to get a unique identity to your LMS by adding customized and branded looks with suitable matches. It shows that the organization gives importance in training courses and programs to develop skills and knowledge towards unified learning experiences.
4. Certificate Management
Certificate management in LMS is one of the essential features used for tracking the progress of learners, especially for organizations that allow online training compliance and company policies. It is important to have baselines to measure the status of course completion, skill developments, performance and improvements.
5. Security
Security is an important feature to be considered before choosing the right LMS solution. A good LMS promises its users to manage highly sensitive personal information and learning materials with various modern security protocols to meet the data privacy standards. An LMS should be equipped with suitable security measures to protect data from losses and data spills.
6. Reporting systems
An LMS should effectively monitor users' training programs with flexible reporting systems to meet the learning objectives. Reporting is considered as one of the main LMS features which displays learner advancement data, course completion rates, test outcomes, analyze results, and more.
7. Single Sign-on
Single Sign-on is a powerful feature that prevents existing users who are already enrolled in training programs or courses from recreating new user accounts while shifting to other courses or different LMS. As for onboarding existing users, SSO permits your organizations to use the same authentication user details for logging into the new system.
8. Experience API & SCORM Compliance
The widely used methods for recognizing standards for online learning systems are XAPI or SCORM and it is important to have a look at LMS providers who compile this feature. An LMS should be compatible with preferable authoring tools and the ability to upload course files of SCORM instantly. It ensures that you have access to various course materials.
9. Gamification
The training courses become more delightful to progress when it involves some gaming principles to make your subject more interesting. Gamification is considered as the most important LMS feature which helps you to create an engaged training experience with a clear set of goals that motivate learners towards achievement recognition and incentivizes the process.
10. Social learning
Social learning is considered an essential LMS feature for organizations which seamlessly enhance learning experience. It encourages you to deliver knowledge gained from the training programs and promotes better communication between course trainees and learners. Social learning motivates learners to learn from one another thus adding training data to foster learning cultures.
11. Video Conferencing integrations
It is necessary to have an LMS integrated with video conferencing tools particularly for remote or global learning workforces that allows you to conduct live training through teleconference and webinar sessions.
12. E-commerce
LMS with E-commerce features allows learners to browse, purchase course materials or decoded course catalogs easily. e-commerce capabilities provide learning membership benefits that offer exclusive discounts depending on the type of membership. The feature is integrated with secured payment gateways for paid registration of courses or to up sell opportunities within the course.
13. Progress tracker
Tracking progress is the most important LMS feature for all kinds of users to measure improvement and access performance. It gives the power to create different progress reports for learners to train effectively and provide return of effort immediately.
14. Reminders and notifications
LMS offers communication features that allow users to send fast notifications and reminders on course updates, exams, answer keys, upcoming events, course expiration dates etc., through your online learning platform. Automatic notification and alerts are necessary in order to satisfy the needs of the organization and keep learners engaged with course materials.
15. Multiple content support
It is essential to build comprehensive online learning resources with several distinct formats or resources.
16. Mobile learning
An LMS should be accessed with features that function seamlessly on any device to maximize the consumption of contents and expand the base of learners. It is very important to choose your online learning platform which is adoptive and display formatted contents on screens. The remote learning device is highly flexible, increases user engagement and productivity.
17. Role based access
An LMS should be featured with role-based accessible options which will give permissions to users according to organizations' specializations and hierarchy for various user roles and accessibility. It provides a distinct training interface for administrators, learners, instructors and observers.
18. Course calendar adaptability
It is important to have a Learning Management System with suitable calendar configurability features at maximum feasibility to attend training sessions at scheduled time.
19. Course back-up
A course and corresponding course materials are automatically saved in course backup options. You can create a backup system or securely download the existing backups for future purposes. Online learning portals require real-time backups on a real-time basis and store data under database systems.
20. White Labeling and Branding
White label branding is an important design feature to be considered for your LMS which plays a major role in decision making process for customers. It encourages the loyalty of customers by providing approval for online training courses and packages for organizations. It creates distinct branded design elements such as logos, banners, and color schemes to increase the credibility of your firm.
21. Learner data analytics
LMS analytical features help organizations to better analyze the progress and performance of students by customized training paths, examine classroom activities, evaluate courses and collect learner experiences to create future learning strategies. The gathered learner analytical report provides valuable information to gain greater insights of your course.
22. User account management
LMS analytical features help organizations to better analyze the progress and performance of students by customized training paths, examine classroom activities, evaluate courses and collect learner experiences to create future learning strategies. The gathered learner analytical report provides valuable information to gain greater insights of your course.
23. User account management
Managing users is an important role of an online learning system which allows you to combine with teams and organizations. The user account management feature helps administrators to manage various functions of courses, assigning roles, creating assignments and much more.
24. Customized learning pathways
A personalized learning path provides specific learning paths to learners according to learners' needs and interest. It allows administrators to quickly and easily handle multiple courses together with sequenced pathways for permissive enrollments.
25. Grade book
Grade book is an essential course feature used to direct all external activities of a course based on the functional requirements. It is considered as a back-end tool which helps to calculate the performance and grade information of learners.
26. User engaged assessment tools
An LMS should be bounded with various assessment tools like multiple choices, quizzes, exercises, surveys, knowledge checks etc., to track the progress and provide satisfactory completion of training.
27. Live chat options
Live chat options allow you to upload online sessions and study materials with discussions on a real-time basis. The featured tool must be enabled with all media such as video, audio or streaming uploads and is equipped with easy uploading tools with live conversation, commenting and notification options.
28. Reliability
It is important to have a trustworthy LMS software solution which works independently without any troubles. Reliability features support online learning systems to bring out the desired behaviors and outcomes with improved workforce productivity of an organization.
29. Blended learning
LMS with Blended learning helps you to streamline courses with engaged traditional learning and provide unique ways to deliver contents under a multi-dimensional approach.
30. Workforce analytics
Workforce analytics features are highly preferable for corporate LMS to achieve your desired results by improving workforce management using gathered data of employees. It effectively collects information about employees, maximizes productivity and moves the organization towards growth.
31. Salesforce integration
LMS integrates with Customer Relationship Management (CRM) features like salesforce integrations to build up the growth of the organization. Salesforce LMS integration is helpful to train learners with latest skill knowledge to increase productivity.
32. e-khool: Best LMS software covering all the above 30 feature module
e-khool LMS software is the best choice those who want to cover all the above 30 feature modules. It can perfectly meet the organizational needs and involves individualized learning paths, high security, content management, collaborative learning tools, mobile computing, accurate analytics and reports, various supporting services with multiple software integrations etc.
---
---