Apr 20,2023
e-khool: Best LMS for Moodle alternatives & Competitors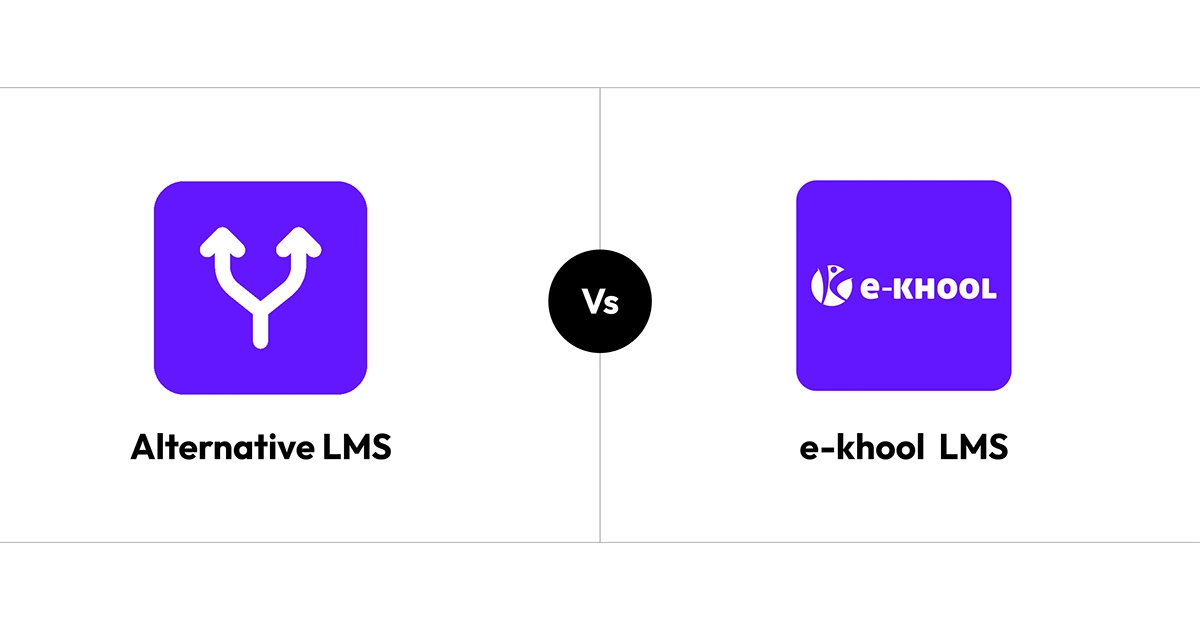 The functionality of e-khool LMS is easy to use and simple, it improves the engagement and learning experiences of students. When comparing to moodle, e-khool LMS supports a variety of learning components such as PDF, PPT, Doc, Word, Excel, video, audio, and SCORM files, as well as the ability to create live courses, online exams, and online assignments.
How e-khool is the best moodle alternative
The main objective of the e-khool LMS is interactive learning. It allows to upload interactive elements such as video, audio, pdf, pptx, SCORM files etc. The best moodle alternative is customization, But our e-khool LMS is developed under micro service architecture, so based on client requirement the platform can able to customize, where the third party integration has been done in the existing platform solution.
e-khool vs. moodle
Moodle is an open source and it contains massive variety of extensions, but it is not easily customizable and the entire setup of the platform needs more time. But our e-khool LMS platform is a fully customizable website builder and it gives you unique feeling of your own brand and comprehensive learning application.
Top 5 feature modules you should not miss from e-khool LMS software
Assessment Tracking:
The assessment tracking is essential for keeping track of learner's progress to encourage their ownership of learning. The e-khool LMS platform provides an effective assessment tracking and reporting system to gather the relevant information of learners to make judgment about their learning progress.
Video Conferencing:
e-khool LMS platform offers you video conference meeting with two or more participants from different locations. It is mainly used for webinars, teachers meetings, job interviews, team meeting etc.
Trustable Security:
The security features of e-khool LMS contain video encryption, screen record protection, document privacy, learners privacy, copy and paste protection, in app video download, in app PDF downloads and so on. e-khool LMS has a secured algorithm to protect all the data stored in the portal with security standards.
Course Certifications:
e-khool have the option to have custom template for course completion certificate. Admin can have the certification for each and every courses created, which can be issued for every completion of courses to the learners.
Revision Session:
The LMS platform helps the learners to revise the portions once again for the purpose of exam reminders and for clearing the doubts. With this revision session, students can able to filter and search by title based on their own requirements.
---