---
MAAZTER is the other product of Resbee company. MAAZTER is a learning app which aims to deliver the quality lecturing materials based on the 12th curriculum to the Tamilnadu State board students in Tamil and English language. This initiative helps the poor student from Tamilnadu to study the 12th subjects through videos. More importantly, MAAZTER learning app is a bridge to connect the 12th students with the trained faculties to get through the subjects and topics very deeply.
Syllabus-Based Recorded Videos:
The app is loaded with videos on every individual topic strictly based on the Tamilnadu State board syllabus. The recording was done on a well-designed studio with acoustic features. Experienced faculties have taught the lessons with full dedication and in easily understandable manner. The videos have been recorded and edited using advanced technology and software so that the students will be impressed with the presentation.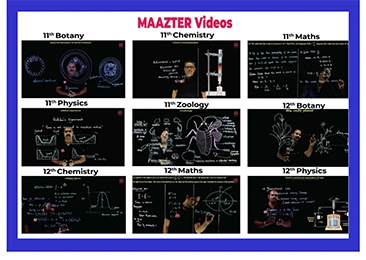 24x7 Exam Practicing Sessions:
The app offers extensive question banks and solutions for every topic and provide them as mock exams after seeing every recorded video. Students and teachers can instantly view the exam results or at demanded time of their choice. Teachers can also upload question banks and solutions to evaluate their students through the app. Students can attend the mock exams 24x7, as per the directions of the teachers, and the reports can be easily forwarded to the parents.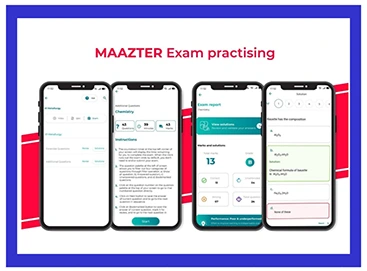 Question Banks:
After every topic, students can practice with the detailed question banks. The questions are categorized into 1-mark, 2-mark and 5-mark questions and they are provided with solutions. Students can use them for self-assessment, while teachers can use them to assess the students as well as to give home-works. Our app will always be loaded with up-to-date question bank and solutions.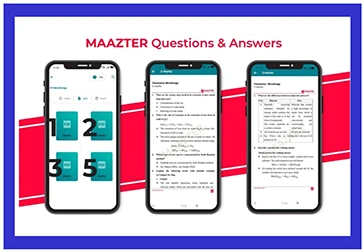 Teacher's and Parent's Control:
Since the app is going to be higher school students, the tracking of the usage is made with utmost care. Teachers and parents will get the report of the usage statistics of every second of each student. The data is made highly secure and follows GDPR compliance.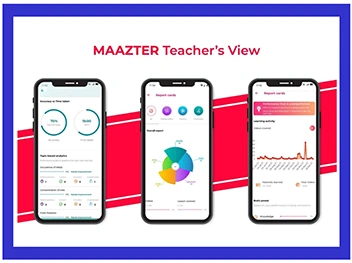 Free Learning Management System (LMS) to School:
MAAZTER LMS is provided to the school administrator for free of cost to track the teacher-student coordination on the coaching and learning, doubt clearance to the students, student's efficiency on learning, strength-weakness of each student, and to control the app usage to the students. The LMS is made for free and does not incur any costs till the app is in usage.