DEC 05, 2020
How to create an e-learning website? Online LMS Software
ABINAYA J S
2 min read
3:47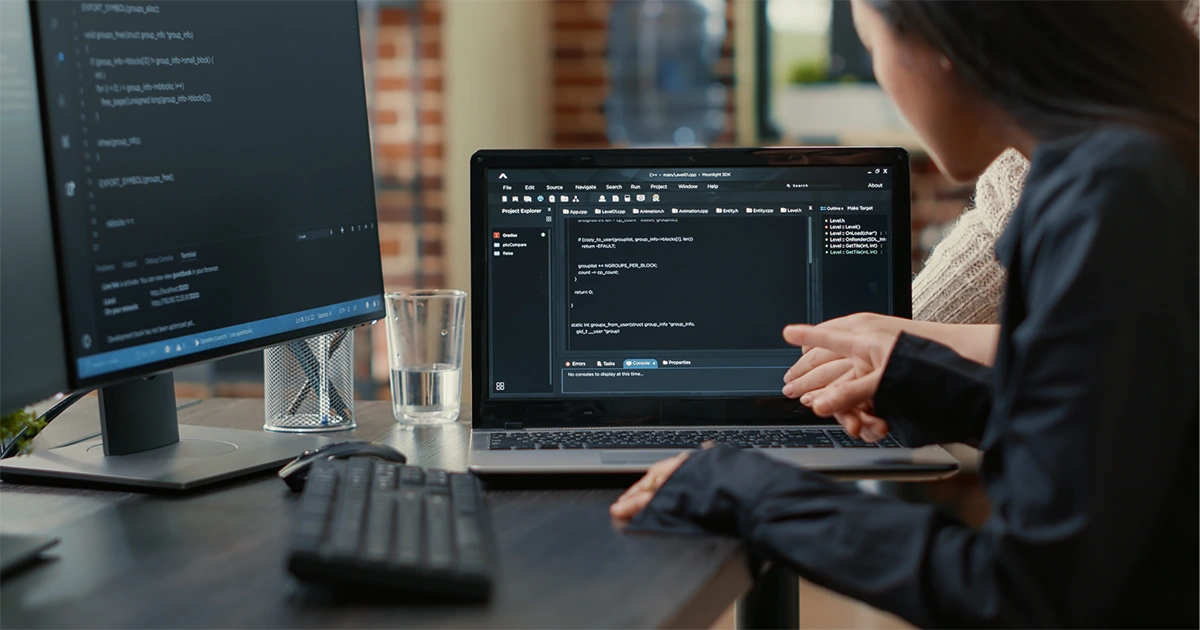 Create an e-learning course through LMS platform
Initially, before creating a new e-learning LMS website, think well about the type of website what you are going to create. A website is created, when you are planned to attract an organization or universities as course contributors. An essential unique peculiarity and fundamental functionalities are follows to create an e-learning website.
Investigation, Categorization, And Recommendations
At first stage, a list of courses is represented in an e-learning platform for accessing. It should be comfortable and organized well for course browsing. Learners or users can search according to the keyword in the search bar, categories and subcategories, sorting and filters based on language, price, and author, and recommendations. Course recommendations can assist a user to determine attractive findings. The analyzed information shows the suggestions on courses based on recent search.
User Profile
There are various kinds of profile depending on the user's types; they are student profile and faculty profile.
Student Profile
This is a user account for gathering every information regarding user enrollments, and activities. In this student profile, it consists of user information, a catalog of both active and finished courses, information regarding the attained certificates or points or credits, wishlists, and the settings of profile.
Faculty Profile
In this profile, an instructor or faculty can create and present their lessons with the assist of an instinctive tool.
Control Panel
An instructor possesses a dashboard to follow their activities and attain the useful insights. Some of the features included in the LMS dashboard are LMS marketing insights, courses, and performance. Here, the marketing insights provide an inquisitive data regarding market research, and performance permits to observe the number of learners, enrollments, and rating.
Mobile Learning
The worldwide mobile internet is proposed for learning in mobile or any electronic devices. Learners can access the materials for learning at anytime from anywhere, thus this is convenient for every learner.
Course Enrollment
Learners can access their selected courses. The course accessed by the learners can be done after registration and learners should pay for the course. In addition, the courses may also include a free trial period. In the user profile, every enrollment is listed in the course catalog.
Course Page
Every course should possess a detailed description, usage instructions, initial and final dates, syllabus, ratings, and reviews. Different features of the course can be limited only through your own thoughts. Courses may include some of the following activities such as subtitles, interactive textbooks, pre-recorded videos, online quizzes, peer-reviewed assignment tools, and discussion forum. LMS Gamification will assist you to connect with more people. And also, some kind of reward system are included for completing a course, thus the learners can receive certificates and grades for the course.
Access By Everyone
Even in developed countries, the people are struggling to pay their fees for higher education, but this can be changed in e-learning programs. They are much more reasonably priced while comparing with the fixed college courses. Additionally, the learners are not required to pay for any accommodation, books, and everything related to the usual education. Learners can receive degrees from their homes at reasonable price.
Payment Systems
You should give secure and comfortable methods of payment, if your business model is based on the paid courses and services.
Notification Alerts
Notifications may be depend upon any course creation, recommendations, events etc. Notifications are informed to the subscribers through email or any app alerts.
---
---