JAN 05, 2021
How e-Learning changes school education system? Online academy in schools
ABINAYA J S
2 min read
3:47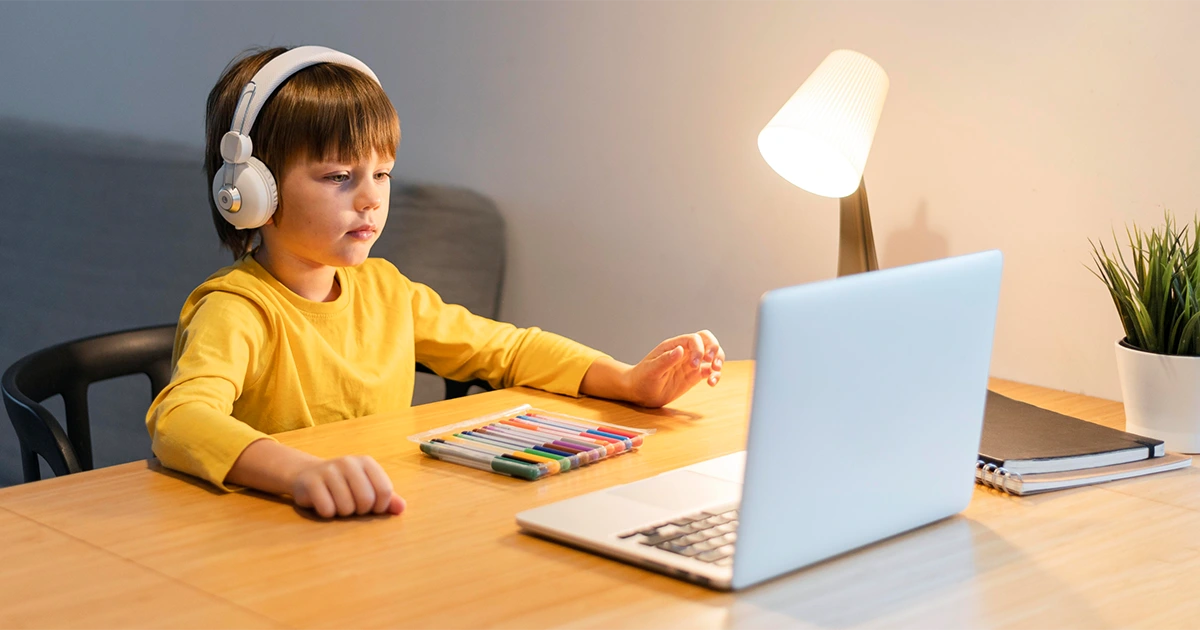 How LMS changes school learning program into online
e-learning changes the whole education system of school learning. The major difference between both the e-learning and school learning is location, because when a student or learner is busy with the program of school learning they won't have a direct contact with an instructors. But this can be practiced in a usual classroom of e-Learning. Both e-learning and school learning are the features of education development. Accurate changes in education system are described below:
Individual Learning Is Possible
Learners can select the course in their own way for learning and they can complete the course with their own time and speed. To attain an improved result, they can fit their individual goals and selects an ideal method for learning. When e-learning is initiated in the settings of traditional classroom, the teachers make use of information they attain for the attention of every individual students.
Attain Precious Information
We can get and examine many data by means of e-Learning. It is simple for an educational specialist to recognize what works and what does not work for the learners. They can change and improve the general knowledge of learners to access the data or information. Thus, an educational system is developing at high speed.
Technology Changes A Learning Method
Every year, a billion of dollars are invested in an educational technology for changes. The industry of e-learning assists the growth of educational technology, which is too implemented in the traditional education.
Efficient Part-Time Learning
e-Learning courses are simple and easier to learn for both the working people and the people who are supporting their families at the same time. Thus, e-learning is effective and common.
Mobile Learning
The worldwide mobile internet is proposed for learning in mobile or any electronic devices. Learners can access the materials for learning at anytime from anywhere, thus this is convenient for every learner.
Improve Teamwork
Before, there is no teamwork among students when the school learning system introduces initially, this is the main disadvantages of school learning. Nowadays, these disadvantages are changed due to e-learning. In the platform of e-learning, this supports the teamwork process. Learners can communicate with each other and also keep in touch with the course providers.
No Time Limits
An approach of web-based learning includes the main advantages like the students are not limited with an exact timing for learning. The learners can listen to a lecture even at night. They can attend the missed lectures during weekends if they are working over the week. This fits the learning goals for their schedule, no issues how busy it is.
Access By Everyone
Even in developed countries, the people are struggling to pay their fees for higher education, but this can be changed in e-learning programs. They are much more reasonably priced while comparing with the fixed college courses. Additionally, the learners are not required to pay for any accommodation, books, and everything related to the usual education. Learners can receive degrees from their homes at reasonable price.
Chance For Free Learning
More institution provides e-learning courses to access freely, but most of the free programs do not include any certificates. Still they are enabling for the learners to learn the courses.
Gamification
Gamification is an effective and fun in learning. It is an attractive component for both the kids and adult for learning.
Management
Admin should manage every learners and contents from the website. They can add or edit or remove the archive courses and blacklist users from website, form the reports of statistics, attach contents to the blog, handle emails and notifications, allocate the users tasks, and etc.
Blog
A blog is the way to attract traffic in your website and share every recent news or information, lecture of course creations and other useful information.
Support
Responding to the learner's questions is nightmare since when it consists of number of courses and enrolled contestants. But at the similar time, departure students without helping are leads to reduce the rates of completion and frustration with the services of platform.
---
---